FAW-Volkswagen Chengdu Branch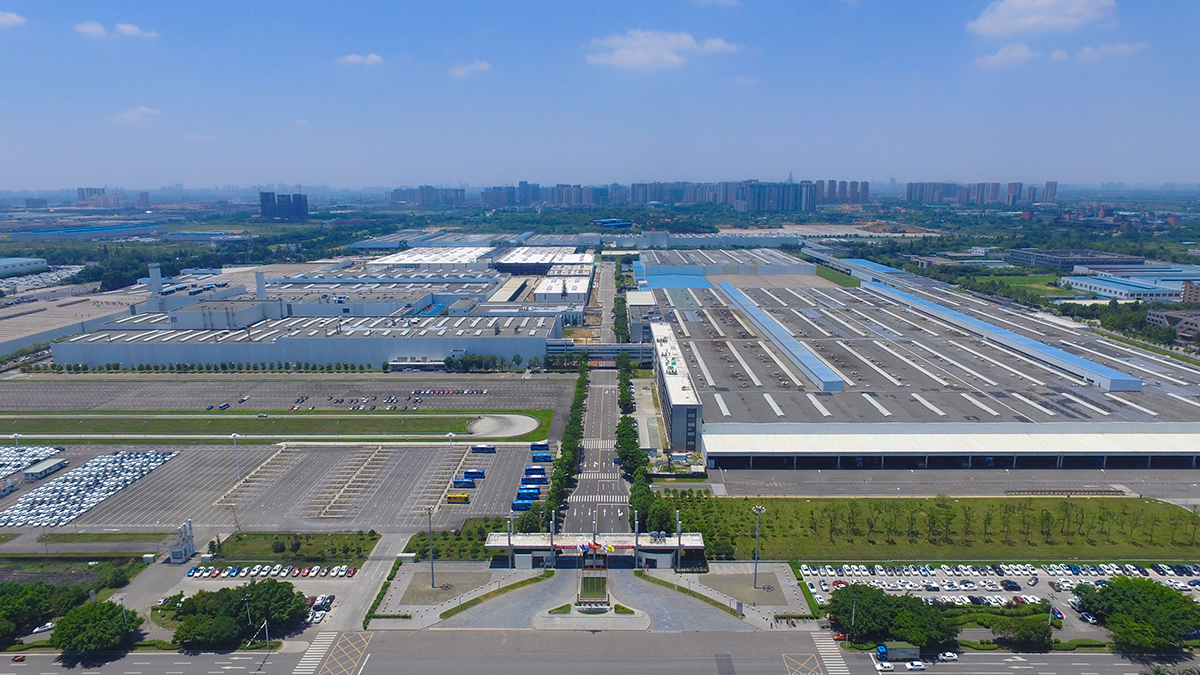 Founded on May 8, 2009, FAW-Volkswagen Chengdu is the vehicle manufacturing base of FAW-Volkswagen in Chengdu, as well as FAW-Volkswagen's first manufacturing base outside Changchun. It is an integral part of FAW's southwest development strategy. Located at Chengdu Economic & Technological Development Zone (CDETDZ), with a total area of more than 2,000 mu (more than 1.3 million square meters), it currently has more than 6,000 regular employees.
According to Volkswagen's best standard and most rational principle of plant construction, the company developed four leading processes: stamping, welding, painting and assembly, and went into operation on October 13, 2011.
The company's key products are New Jetta and New Sagitar. Both cars are leading products in respective segments. Upon their launch, they have enjoyed great popularity and been in short supply. Because of robust market demands, the company's production capacity has kept soaring.
It took the company only 5 years to turn out 1 million units. The production capacity is rated top in China and the world, and has earned high praise from Volkswagen. As of April 2018, the company has registered a cumulative production capacity of more than 3.5 million units, a cumulative output value of more than 275 billion yuan and tax payments of 32.3 billion yuan.
Alongside the establishment of FAW-Volkswagen Chengdu in CDETDZ, FAW-Volkswagen Chengdu Engine Plant manufacturing Volkswagen's EA211 engine, as well as FAW-Volkswagen's auxiliary parts park and logistics park have been built within a 5-kilometer radius of FAW-Volkswagen Chengdu.
FAW-Volkswagen has played a significant role in driving Chengdu's vehicle manufacturing, made remarkable contributions to the development of Chengdu's automobile and automotive parts industries, and become a leading automobile manufacturer in Sichuan.
FAW-Volkswagen Foshan Branch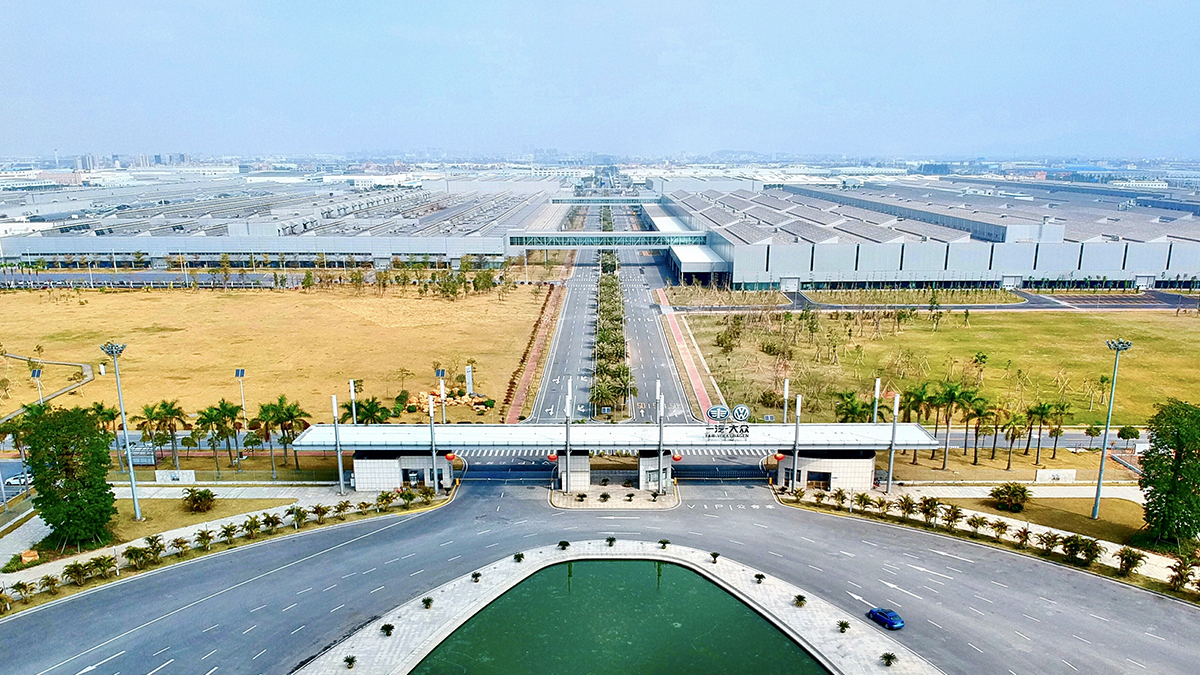 Founded on December 1, 2011, FAW-Volkswagen Foshan is the vehicle manufacturing base of FAW-Volkswagen in South China, and is an important part of FAW's development strategy in South China, forming the "Iron Triangle" that covers almost the most developed areas of China's economy together with Changchun and Chengdu at the linear distance of 2,540 km and 1,200 km respectively. The company is located in Shishan Town, Nanhai District, Foshan City, Guangdong Province, with convenient transportation, 63km from Guangzhou Baiyun Airport.
The company covers an area of 1.663 million square meters and is implemented in the first and second phases. The first phase of the project has a total investment of about 13 billion yuan, covering an area of 1,003,900 square meters and a planned construction area of 455,000 square meters. The company is planned with reference to Konzern standard factory, and is equipped with the technology-leading production workshops for stamping, welding, painting and final assembly. The first phase of the project was completed and put into production in September 2013. The leading products include new Golf, new Golf GTI, new Golf Sportsvan, Audi A3 Sportback and Audi A3 Limousine, with an annual output of 300,000 units. The second phase of the project has a total investment of about 15.3 billion yuan and a planned annual production capacity of 300,000 units. The leading products include Volkswagen T-Roc, Audi new SUV and new energy vehicles of the latest technology. The FAW-Volkswagen South China Base was officially completed and put into operation in 2018, with an annual production capacity of 600,000 units, which further enhances the influence of FAW-Volkswagen in South China and actively promotes the development of the local economy.
The overall planning of the project uses the lean concept and aims to build an environment-friendly enterprise. A large number of international top-level production equipments are used to achieve the combination high-efficiency production with sustainable development. Furthermore, the company always adheres to the concept of "A green and perfect factory". In terms of environmental protection, the company achieves zero discharge of domestic sewage and industrial wastewater, uses solar energy for some street lights, uses water-based paint, cancels float coating, implements varnish exhaust gas combustion, and uses the external wall panels made of sandwich panels with better insulation properties. In terms of perfect factory, the company concentrates all ZP points as much as possible to shorten the communication distance and problem solving time, integrates the quality assurance related functions (MB, Cubing, Audit, etc.) in the technical center and the management staff in the control center, and separates the employee flow, Logistics and vehicle flow from each other. The Foshan factory is at the forefront of the industry in terms of process level, production capacity, energy conservation and environmental protection, making FAW-Volkswagen an advanced model once again in the Chinese automotive industry.
The supporting parts manufacturing enterprises and logistics industry groups have also settled in the parts park and the logistics park together with the FAW-Volkswagen Foshan branch. The logistics park and parts park are located within 5 km of the vehicle factory, which greatly shorten the logistics cycle and improves the operational efficiency. At the same time, a commercial car parking lot is provided around and a powertrain area is reserved.
From planning, establishment, construction and production, No. 4 car factory project has been promoted quickly and with high quality. This project has received strong support from relevant national ministries and commissions, Guangdong Province and Foshan City. The whole project has progressed very smoothly. Its completion will also become an important step for Guangdong Province to accelerate the transformation of economic development mode and adjust and optimize the industrial structure. Foshan Branch also has formed a strong system capability in all aspects under the overall planning of the company's management committee, the full cooperation of relevant departments and the unremitting efforts of team members, which all contribute to the success of the project.
As a high-quality modern car base with new technology and high quality of FAW-Volkswagen's strategy in South China, the company has actively established a stable cooperative relationship with dealer partners to achieve the best customer satisfaction and enhance the brand image. At the same time, the company has offered large number of high-quality jobs, which has driven a complete automobile industry chain in the region's concentration and cluster development, injected new vitality into Guangdong Province, and also laid a more solid foundation for FAW-Volkswagen's strategy in South China.
FAW-Volkswagen Qingdao Branch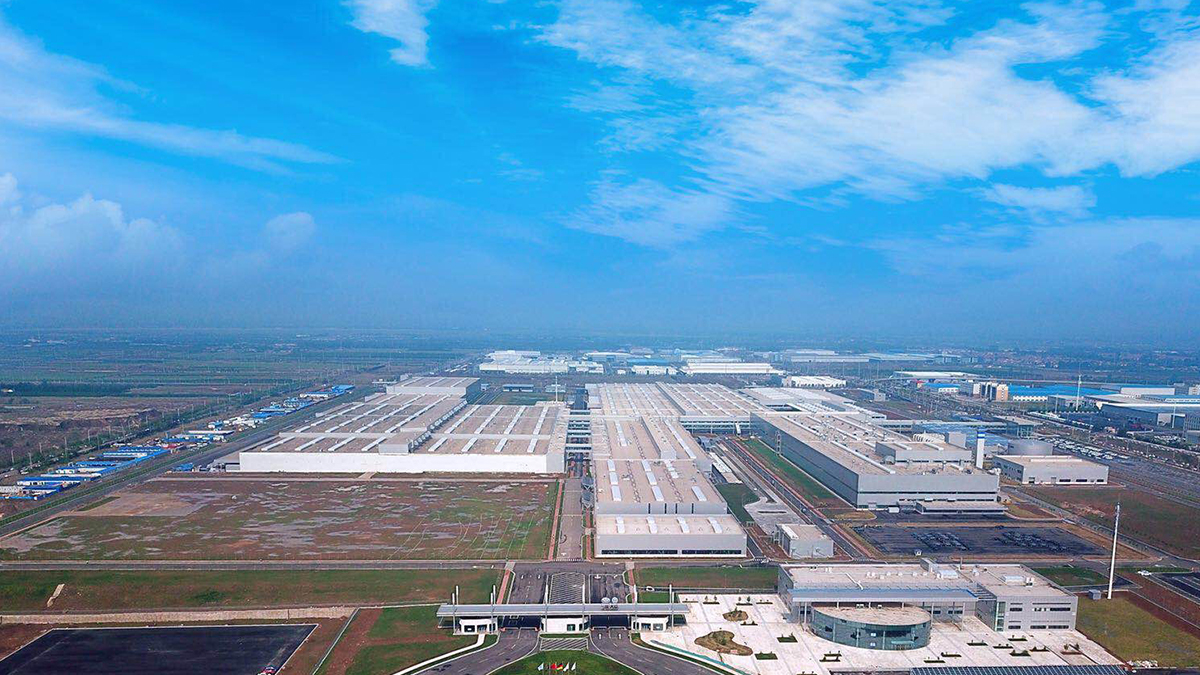 FAW-VW Automotive Co. Ltd Qingdao Branch (Qingdao Branch for short) is located in Qingdao automobile industrial park, Jimo, Qingdao City, Shandong Province. The plant is on G204. On its north, it's Hua Quan Yi Lu. Ao Shan and Nv Dao, two national open docks, are near here. It is 27 km away from Qingdao National Airport and it is a significant production base in East China for FAW-VW Automotive Co. Ltd (FAW-VW for short). The established Qingdao Branch will carry forward FAW-VW's industrial cluster effect and economic contribution, perfect the development plan of FAW-VW's nationwide strategic layout and provide a great opportunity for FAW-VW to develop in East China.
The program of FAW-VW East China Base signed the contract on 7th July, 2014, laid the foundation on 3rd November, broke ground in July, 2015. The construction land is about 1.1 million square meters. The overall floorage is 473 thousand square meters. The expected annual output is 300 thousand automobiles. The pilot production began in August, 2017 and SOP is in March, 2018.
The construction of Qingdao Branch adopted China 3 Stars Green Building Evaluation Standard and got "Certificate of Green Building Design Label". Qingdao Branch adopts the advanced construction concept of worldwide standardized plants of German VW and meets the production requirements of Volkswagen Group MQB platform. The scientific and reasonable plant layout not only got the advantages of industrial mass production but also fulfilled the idea of Lean Production and Quality First. Meanwhile, the plant adopted advanced manufacturing technology. The automaticity, environmental protection measures, the energy consumption per 10,000 yuan and the overall manufacturing technology are all in the lead at home and first level abroad.
As a significant step in the nationwide layout for FAW-VW, Qingdao Branch will strive to make great contributions to FAW-VW "Advance Together 2025" and the sustainable development of the company.
FAW-Volkswagen Tianjin Branch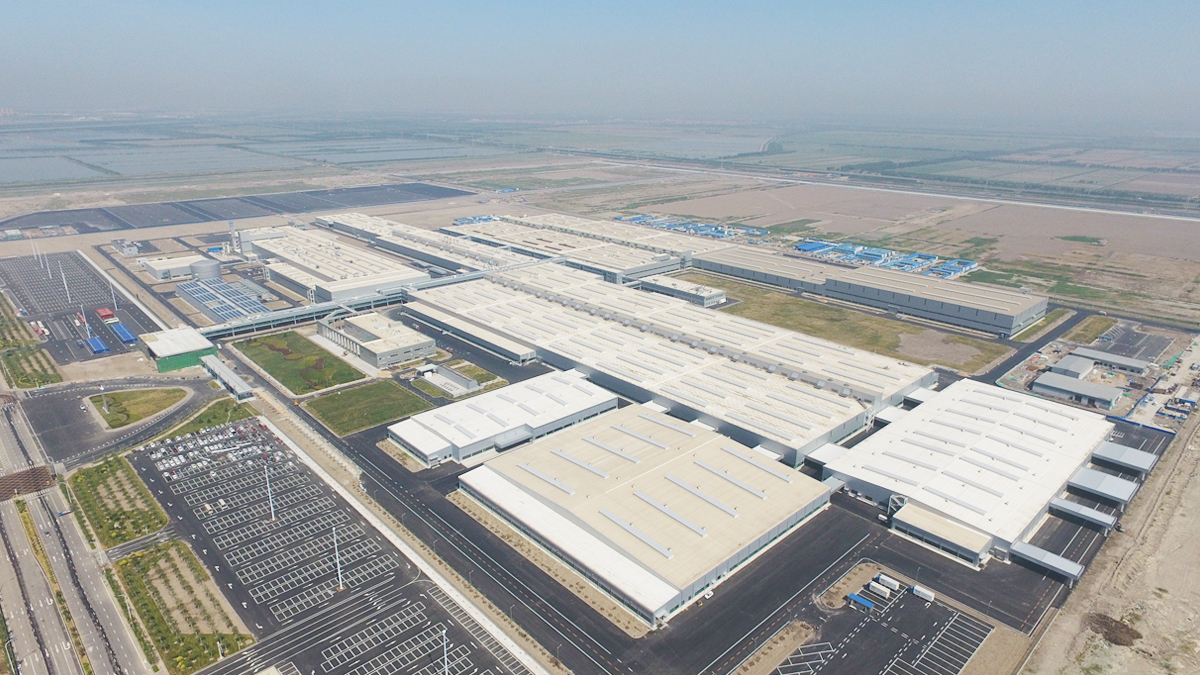 The FAW-Volkswagen (FAW-VW) Tianjin Branch is located in the Tianjin Economic-Technological Development Zone. The manufacturing plant covers an area of 1,080,900 square meters with another 1,029,100 square meters of land held in reserve for future development. The vehicle logistics, parts and logistics parks cover an area of 767,000, 4.1 million and 222,000 square meters, respectively.
The Tianjin Branch operations started in June 2018, following an investment of RMB 19.49 billion for the construction of facilities to support press, welding, paint and general assembly; infrastructure for quality assurance, logistics, IT and molds for purchased parts; and other production-related buildings. The plant has a 300,000 vehicle annual capacity, flexible 3+1/platform flexible 1+1, and reserve capacity to produce plug-in hybrid electric vehicles (PHEV) and battery electric vehicles (BEV).
The maximum passing size (length, width) for paint and general assembly meets the production conditions for Class-B cars, while press, welding and paint meets capabilities for the manufacturing of aluminum parts. The Tianjin Branch is built in accordance with China's green building standards and has passed three-star certification for sustainability.
The Tianjin Branch began construction in July 2016. Equipment installation started in April 2017. On June 1, 2018, the first mass-produced body in white (BIW) moved off the welding shop production line. On June 20, the first mass-produced body moved off the paint shop production line. On June 29, the first vehicle exited the Tianjin general assembly line.
The Tianjin plant uses the 5 P's lean manufacturing model, which creates efficiency and maximizes profit through the five "P's" – Purpose, Process, People, Platform and Performance. We categorized the project into five modules, which include plant, product/pre-serial, part/logistics, processes and people, as well as 61 sub-modules, while at the same time formulating detailed schedules for each module and tracking them accordingly.
The Tianjin Branch is led by an international team of Chinese and foreign general managers supervising the plant's two central vehicle manufacturing and production management departments.
As of June 30, the Tianjin Branch employs 2,523 employees with an average age of 25 years. The number of employees is expected to reach nearly 3,900 by the end of 2018.
FAW-VW employs 48 local suppliers in Tianjin, of which 19 have built plants or rented warehouses to provide parts to FAW-VW's supplier park.