Volkswagen (Anhui) Automotive Company Limited (formerly known as JAC Volkswagen Automotive Co., Ltd.) established by the Volkswagen Group and JAC Automobile Group in 2017, is the Group's first dedicated NEV joint venture in China. In December 2020, the joint venture was renamed Volkswagen (Anhui) Automotive Company Limited, after Volkswagen Group increased its stake to 75%.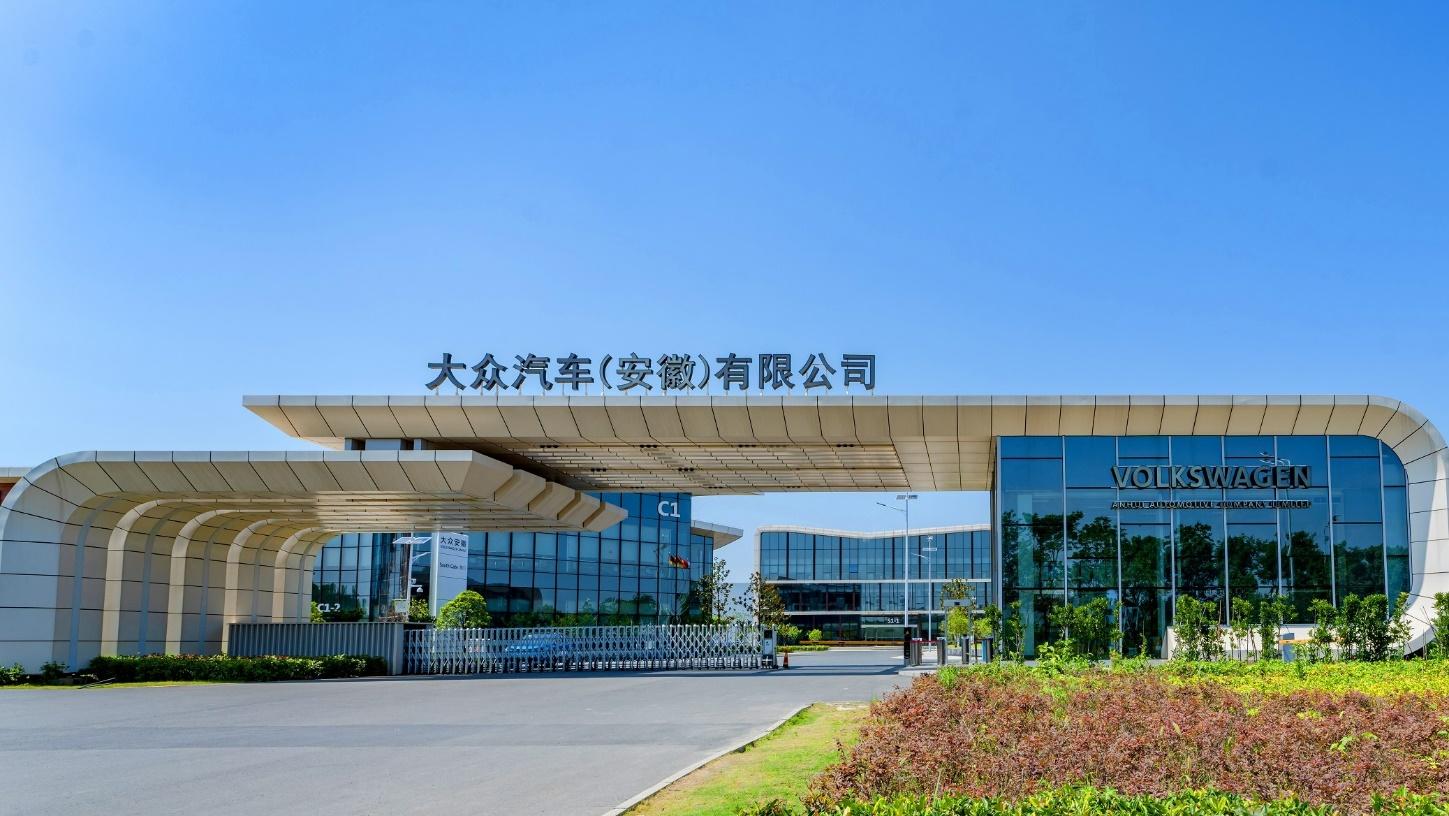 Volkswagen Anhui focuses on the R&D and manufacturing of NEVs. It will build the Volkswagen Group's third MEB plant in China. Construction of the plant started in July 2021 and is now fully completed in recent months. The new MEB plant will produce pure-electric vehicles based on the Group's MEB platform, with the first pre-series car rolled off the production line on schedule. The first vehicle is expected to roll off the production line in the second half of 2023. It will be powered by green energy from day one and will incorporate several energy-saving strategies to reduce overall carbon emissions.

After the inauguration of the main building at the end of 2020, the Volkswagen R&D center is now undergoing the second phase of construction, which includes a new R&D Proving Ground for pre-series performance testing and function validations. Covering an area of 195,000m2, the R&D Proving Ground can perform ADAS and connectivity testing with a high-speed 5G network in the area. Tests and validations were kicked off in Q3 2022. The entire Proving Ground project will complete construction in mid-2023.

Volkswagen Anhui unites research and development, quality assurance, simultaneous engineering, and full capability pre-series manufacturing and testing together into one facility, with integration across the industrial value chain. It will strengthen the local expertise and production efficiency of Volkswagen Anhui, which will play a key role in rapidly growing and optimizing the Group's NEV portfolio to address the differing needs of Chinese customers in what is the world's largest NEV market.

Volkswagen Anhui is currently increasing its local talent resources to reach over 3,500 employees by 2023. Benefiting from the Volkswagen Group's global expertise, locally-hired staff will be sent to Group facilities across Europe, including the headquarters in Wolfsburg, Germany. They will receive training in digitalization, whole vehicle testing and certification, product management, electronics development, etc. R&D experts from Germany will join Volkswagen Anhui for on-site training.

Volkswagen Anhui will fully leverage the Group's global synergies to intensify its e-mobility strategy in China and contribute to achieving carbon neutrality goals by 2050.
To learn more, please go to https://www.volkswagen-anhui.com/